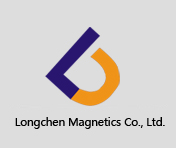 Longchen Magnetics Co., Ltd.

Add: No. 299, Xingguang Road, Gaoxing District, Ningbo, China

Tel: 0086-574-87966663
Fax: 0086-574-87991199
Email: sales@lcmagnetics.net

Located in Ningbo, China, Ningbo Longchen Magnetics Co., Ltd. is a world-class leading manufacturer and exporter of permanent magnets, flexible magnets, magnetic assemblies and magnetic systems.
What we supply is not only products of high quality, but also most professional service. We are always ready to assist you to work out the most suitable solution at a reasonable price for you. We are consistently working hard on improving our products and service.
Our team has a depth of expertise and experience seldom found in the industry today. That sets us apart, because our experts fully understand the complexities of the magnets industry and the ways in which these materials


can be engineered to meet the demands of many high-tech environments and applications.
We are eager to take on any magnetic material manufacturing challenges. We will strive to make you more competitive in your market. We are sure you will be highly impressed by our outstanding service.